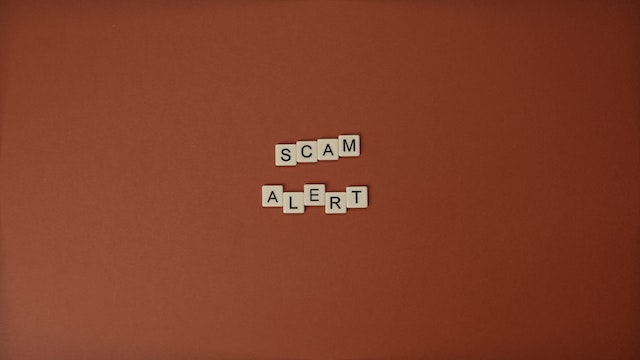 Introduction
A scam is a term used to mention any fraudulent scheme that takes money from an unknown person. Due to the connectivity with the Internet, online scams have increased.
Scams come in many forms and can be hard to spot. Common types of scams include phishing scams, which involve sending fraudulent emails that appear to come from well-known companies or organizations asking for personal information. Other common scams include advance fee frauds, where people are asked to pay an upfront fee in order to receive goods, services, or investments that never materialize; romance scams, where scammers create fake profiles on dating websites to build a relationship with someone before asking for money; and pyramid schemes, which promise high returns but require individuals to recruit other participants who also need to pay money into the scheme. Here we mentioned some common types of scams that help you avoid a scam broker.
5 Common Types of Scams
Investment Scams
Investment scams include commitments of huge payouts, fast cash, or guaranteed returns. Continuously be dubious of any investment schemes that guarantee an exceptional yield with practically zero risk – assuming it appears to be unrealistic. It probably is highly likely to be a scam.
Cryptocurrency Scams
Cryptocurrencies are digital currencies, and it is very difficult to identify legitimate cryptocurrency brokers from scams. Scammers can contact you through social media or online ads and promise to make a good profit from cryptocurrency trading. If you click on these ads, the scammer will offer to invest on your behalf, or provide details of a website through which you can invest. The website they provide you looks like a real website, but actually, it is a phishing website. 
Scammers will convince you to buy cryptocurrency through an exchange, or they will ask for money to do a trade on your behalf. But when you want to withdraw your money, scammers will delay your withdrawal payments. Later you realize that they are Cryptocurrency scam brokers, and you lost all your money with them. 
Forex Trading Scams
Forex scam brokers are professionals in their work and can provide fake information on the website they created. They don't have a regulated license which is provided by the central authority. 
Some signs to identify forex trading scams: 
Scam brokers promise you to make a high profit with them, but in reality, no legitimate broker can guarantee to make a high profit.
A legitimate broker must be regulated by a central authority. You can check the broker license on the broker website or the regulator's website. If a broker is not regulated by a central authority, that means they are involved in scam activity like forex trading scams. 
Forex trading scam brokers claim that you can make a good profit with zero risk. But their claims are not true because it is impossible to eliminate the risk of Forex. No legitimate broker will offer you to make money without risk.
CFD Trading Scams
CFD scam is also one of the common types of scams. With a persuasive group that cold calls targets and pressurizes them, the scams seem to be growing with the number of victims. Our research shows that an important element causing the CFD frauds are unchecked social media ads. Despite social media and Google's ban on CFD ads by unregulated brokers, it remains active.
Binary option scams
Due to the growth of online trading, binary options scams have become increased day-to-day. Binary options scams happen when a scammer utilizes the binary options agreements to misguidedly bring in cash. The semi-managed nature of binary trading has made a huge ill-defined situation for troublemakers to work in. Dodgy specialists will generally advance themselves via virtual entertainment, on the web, or using false profiles on informing applications. They will frequently captivate clients to their 'foundation' utilizing commitments of immense returns, pictures of extravagant merchandise, and phony master or superstar supports. The sites show to paired choices exchanging tricks can show up convincingly proficient, making them hard to detect.
We know the process of recovering any types of scams through legal ways. All you need to do is to file a complaint against the broker with us. We will contact you with a free consultation after that.
If you want to know more about the types of scams and scammers, do visit:
Scams Report Twitter Page
Scams Report Tumblr page