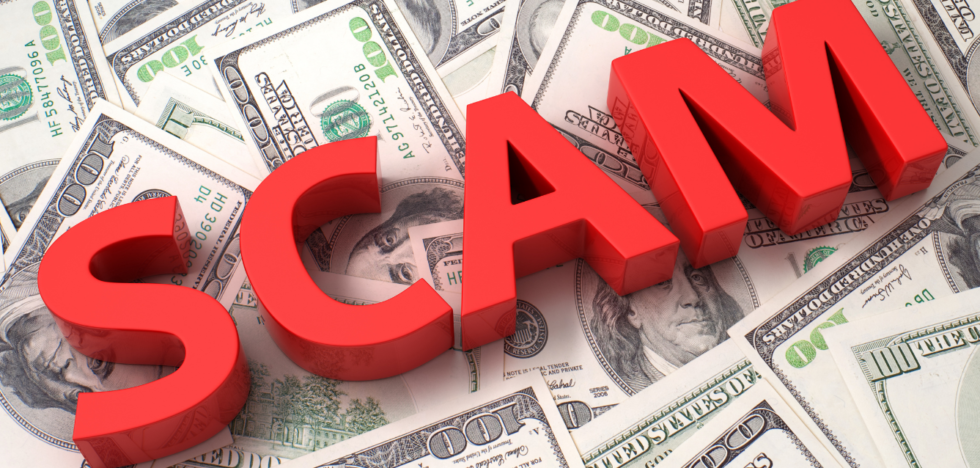 Finmarket Review – Is Finmarket scam or trustworthy?
In the world of online trading, it's essential to conduct thorough research before entrusting your hard-earned money to any platform. This review delves into Finmarket, examining its credibility, and customer experiences, and addressing the prevalent concerns surrounding the platform. Read on to discover valuable insights and make an informed decision.
Website – https://finmarket.com/
Official Address – Cyprus
Warned by standard regulating authority – Not Recommended By Review Website Like Scams Report
Regulation Status- Unregulated
Overview of Finmarket:
Finmarket is an online trading platform that claims to offer a wide range of financial products, including stocks, commodities, indices, and cryptocurrencies. It presents itself as a comprehensive solution for traders of all levels, promising advanced trading tools, educational resources, and professional support.
Finmarket Review:
When examining the reputation of any trading platform, it's crucial to analyze customer experiences. However, numerous reports and Finmarket reviews suggest the presence of fraudulent activities associated with this platform. Many users have voiced concerns regarding the authenticity and legitimacy of Finmarket's operations.
Red Flags and Scam Indicators:
Unregulated Operations:
One of the primary concerns surrounding Finmarket is its lack of regulation. It's important to note that reputable trading platforms typically adhere to strict regulations imposed by financial authorities. The absence of such regulation raises doubts about the platform's accountability and transparency.
Non-Responsive Customer Support:
Numerous Finmarket reviews highlight the platform's poor customer support. Users have reported difficulties in reaching out to the company for assistance, delayed responses, or a complete lack of response. This lack of support raises concerns about the platform's commitment to resolving customer issues.
Withdrawal Issues:
Several users have expressed frustrations regarding withdrawal processes. Some claim that their withdrawal requests have been ignored or unnecessarily delayed, making it difficult for them to access their funds. This pattern of behavior is a significant red flag and a common characteristic of scam operations.
Unreliable Trading Platform:
Many users have reported experiencing technical glitches, system errors, and frequent platform outages while trading on Finmarket. These issues not only disrupt the trading experience but also raise concerns about the platform's stability and reliability.
Aggressive Sales Tactics: There have been reports of aggressive sales tactics employed by Finmarket representatives, pressuring users to invest more significant amounts of money. Such practices are highly suspicious and are often associated with scam operations.
Steps to Take If You Suspect a Scam:
If you have become a victim of any scam, including potential fraudulent activities associated with Finmarket, it's crucial to take immediate action to protect your interests. Here are some recommended steps to consider:
1. Cease All Transactions: Stop making any further deposits or investments on the platform. This will help mitigate any potential financial losses.
2. Contact Authorities: Report your concerns and provide the collected evidence to the appropriate financial regulatory authorities in your jurisdiction. They can guide you through the process and take necessary action against fraudulent entities.
3. Contact an online help platform like Scam Helpers for fund recovery. Scams Report Team has more than 10 years of experience in the field of fund recovery services from all types of scams like Forex trading scams, Binary Trading Scams, Cryptocurrency scams, Online Scams, Investment Scams, and all other financial scams. Scams Report is a genuine recovery organization that deploys all modern methods to help the victims of scams.
To file a Quick Complaint against a scammer and Get a Free Recovery Consultation – Click Here
Conclusion:
Based on the information gathered from various sources, including user experiences and prevalent concerns, Finmarket appears to have significant credibility issues. The lack of regulation, withdrawal problems, unresponsive customer support, and technical glitches raise serious doubts about the platform's legitimacy.
It's essential to exercise caution when engaging with any online trading platform and conduct thorough research before investing your funds. If you suspect you have fallen victim to a scam, take immediate action by contacting relevant authorities and seeking legal advice.
Our Social Pages
Note: The information provided in the above Finmarket review is derived from existing web Finmarket reviews. Please be aware that we cannot be held liable for any legal action taken by Finmarket company. If you have any inquiries or concerns, kindly reach out to us via email at admin@scamsreport.net.