MTFE Review: Is MTFE app real or fake?
In the realm of online trading, distinguishing between reputable brokers and deceptive entities holds vital importance. A prominent subject of discussion is MTFE (Metaverse Foreign Exchange Group), a broker that has captured significant attention. Delving into this MTFE review, we underscore compelling reasons why it's crucial to withhold any financial involvement with this particular broker.
MTFE Website Profile – http://mtfe.ca/
Address – 500-7030 Woodbine Ave Markham ON L3R 6G2 Canada
Warned By – Ontario Securities Commission (Canada)
Regulated – Unregulated, Blacklisted, Scam
MTFE presents itself as a cryptocurrency trading platform promising lucrative currency trading opportunities. Nonetheless, a series of alarming indicators raise suspicions about the legitimacy of MTFE.
To begin with, the absence of readily available contact information on the website adds to the difficulty of verifying the company's authenticity. Another cause for concern lies within the terms and conditions of the website, explicitly stating that MTFE bears no liability for losses or damages resulting from the use of this platform. This declaration suggests the company's reluctance to assume responsibility for any issues encountered by users.
Misleading Claim of Regulation by MTFE Broker
MTFE, a financial entity, asserts itself as a regulated broker with authorization from Fintrac, the Financial Transactions and Reports Analysis Centre of Canada. Upon closer examination, the veracity of this assertion crumbles, revealing a deceptive narrative.
Fintrac, while an essential institution, does not function as a regulatory body for brokers or financial enterprises. Its core mandate revolves around enhancing the vigilance against money laundering and the financing of terrorist endeavors.
Despite MTFE's claims, the affiliation with Fintrac does not confer the status of a regulated broker. The assertion appears to be a calculated attempt to project an image of legitimacy by associating with a well-known institution. This tactic preys on the assumption that potential clients might equate Fintrac's authority with regulatory oversight over financial brokerage activities.
Traders and investors must exercise due diligence when assessing the regulatory standing of financial entities. MTFE's misrepresentation of its regulatory status highlights the need for skepticism and meticulous research before engaging with any broker.
OSC Issues Warning Against Unregistered Broker
The Ontario Securities Commission (OSC), a regulatory body overseeing securities trading within the province of Ontario, has recently issued a cautionary statement concerning MTFE, a brokerage firm operating in the financial market. The OSC's warning emphasizes that MTFE lacks the proper registration required to conduct securities trading activities within Ontario.
The OSC's alert underscores its commitment to safeguarding investors from potential fraud, mismanagement, and unauthorized trading practices. By notifying the public about MTFE's lack of registration, the OSC aims to prevent investors from engaging with an entity that might not be subject to the necessary regulatory oversight.
Questionable Legitimacy and Operations
Moving on to the final aspect of our MTFE app review, it's essential to delve into the broker's standing within the market. While MTFE Trading platform legitimacy raises concerns, it's noteworthy that the platform continues to function and honor its payment commitments without any apparent warning of fraudulent activities. This raises questions about the accuracy of such claims, which warrant closer scrutiny.
Lack of Industry Presence
A comprehensive search through professional publications dedicated to financial markets yields no mention of MTFE, indicating its lack of prominence and reputation within this sphere. This glaring absence raises doubts about the broker's legitimacy and raises questions about the reliability of its services.
MTFE Review: Conclusion
In conclusion, the market assessment of MTFE Trading casts doubt on its legitimacy. Its lack of presence in professional financial publications and the absence of an established reputation within the industry underscore the uncertainties surrounding the broker's operations. Investors and traders should exercise caution and conduct thorough research before engaging with MTFE.
Finding Relief from Deceptive Schemes with Scams Report
If you've fallen victim to the MTFE scam or similar fraudulent tricks, there's a way to seek help and find a resolution. Our Scams Report platform provides a solution – we've crafted a dedicated complaint form tailored to tackle concerns related to fraudulent brokers.
Using this form to voice your complaint unlocks access to a free consultation with our expert team. Our specialists are dedicated to guiding you through your situation and offering assistance.
Don't stay entangled – let Scams Report lead you toward relief.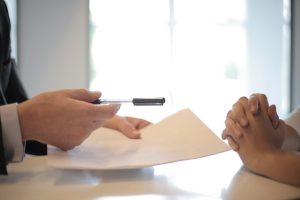 Our Social Pages
Note: The information provided in the above MTFE review is derived from existing web MTFE reviews. Please be aware that we cannot be held liable for any legal action taken by MTFE company. If you have any inquiries or concerns, kindly reach out to us via email at admin@scamsreport.net.