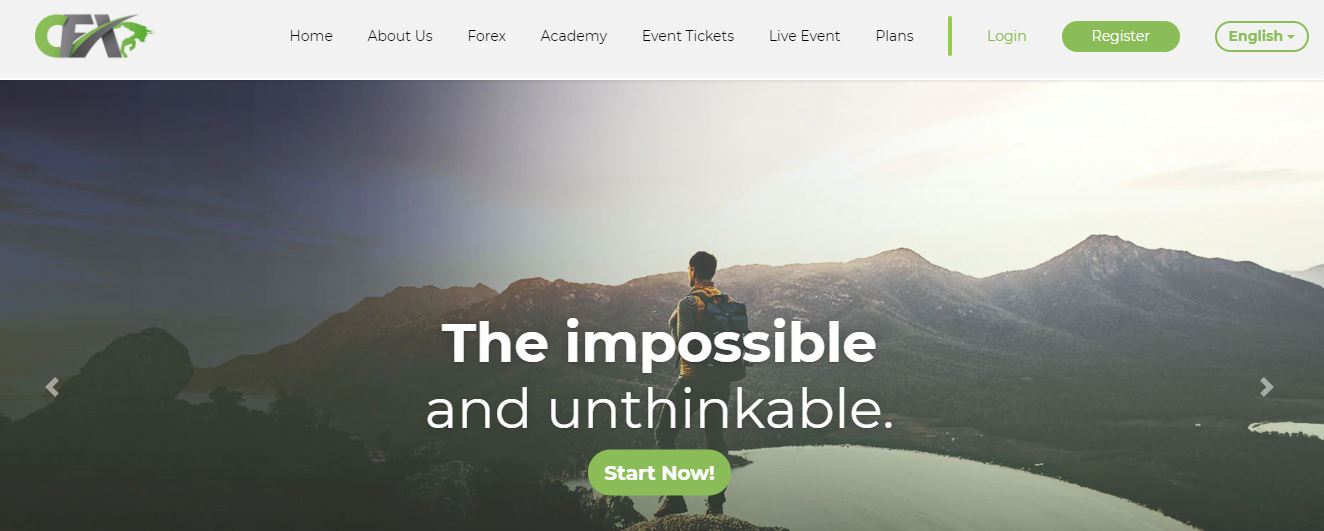 Please read this Cash Forex Group review before investing. Your investments/funds may not be secured if you are trading with this broker.
Website – https://cashfxgroup.com/
Official Address – 9th floor,RBS Tower Avenue, Ramón H. Jurado St, Balboa, Punta Paitilla, Panama
Warned by regulating authority – Financial Markets Authority (New Zealand)
Cash Forex Group Review
Cash Forex Group is located at 9th floor,RBS Tower Avenue, Ramón H. Jurado St, Balboa, Punta Paitilla, Panama. It is run by CFxG which is supposed to be founded by a team of experts in the education and trading field. It is registered in Panama for teaching purposes as it has a seating capacity of nearly 150 students. It is not authorized for forex trading or MLM.
It is working on three fronts. It is into education and training people for forex trading. Secondly, it is into forex (financial) trading, and lastly into multilevel network marketing.
Cash Fx Group domain was formed on 4th March 2019 by Huascar Lopez and Edwin Abad both from the Dominican Republic. On the website, there are no names of the owner/founder, admins, or other office staff.
Cash Forex Group Review: Regulations
The group claims to be regulated by the following regulators, FSCA (Financial Sector Conduct Authority of South Africa), FSA (the Financial Services Authority of Seychelles), FCA (Financial Conduct Authority of UK), and DFSA (Financial Services Authority of Dubai). On our investigation, we came to know DFSA, FSCA, and FSA have not issued any licenses. Since this group is offering investment services in the UK it is not authorized for the same by FCA. Dubai and Seychelles are scam-friendly jurisdictions.
Cash FX Group is blacklisted or has been issued warnings from many known and not-so-known regulators around the world like ASIC, FCA, BCSC, AMF, FMA, SEC, CBI, BDP, FSCA, SCB, MSC, Finanstilsynet, and SMV. Also note that Panama's regulatory authority has also issued a warning, about where the company is supposed to be based.
As far as teaching packs (Trade Academy Pack) are concerned, they are of three types or series, The Elemental Series, The Advanced Series, and The Supreme Series costing from $300 to $100,000. When one purchases the trade academy pack 30% of the money goes for the product and 70% of the money is deposited in the trading account.
On the forex trading front, the company promises a 15% weekly ROI. That means 60% monthly or 5600% yearly. That is ridiculous. In other words, if you invest $18,000, you become a millionaire by year-end.  That is impossible. No legitimate can give you that type of ROI as no financial markets are predictable. They have their share of ups and downs.
The company wants you to deposit in untraceable cryptocurrencies. Anyone can stay anonymous and can run away with your money.
On the MLM business front, there is no sellable service or product. They only market the company's affiliates' membership. It is a Ponzi scheme with no real economic activity. It collects money from recruits and pays old members. The system will crumble sooner or later once new recruitment dries up. The site claims 200% to 400% ROI. Investments starts from $300 to $100,000.
The company charges 20% of the money that is earned by you as a withdrawal fee. It uses 50% of the fee as residual commissions. You move to a higher rank when more and more new affiliates join below you. Starting from Executive, to the manager, to lastly Global Ambassador. Another initiative is a leadership bonus. As you keep climbing up you receive a leadership bonus.
Cash Forex Group Review: Do not deal with the scam
Offers unbelievable high returns on ROI.
No evidence of economic activity.
MLM Ponzi scheme, robbing Peter to pay Paul.
Once affiliate recruitments dry up the scheme collapses. Most of the participants will lose money.
There is no guarantee of return in Forex trading. It is highly risky and newcomers should not enter this trading.
Money withdrawal is always a problem with Cash Forex Group scams.
Cash Forex Group Review: Conclusion
It is clear from this Cash Forex Group review, that this broker is involved in some scam activities. If you are a victim of Cash Forex Group scam, now you have a reason to smile as you can get a refund for what you have lost to scammers.
We, at Scams Report, have helped hundreds of scam victims, recover nearly 2.6 million dollars from fraudsters. We provide fund recovery services globally through our trusted affiliates. Our team consists of lawyers and fund recovery experts. We also provide a free consultation.
Do read the reviews like this Cash Forex Group review, that we publish on our website which are updated regularly. Our recovery process is hassle-free. Visit our website https://scamsreport.net/ for more details about the services we offer. Hope this Cash Forex Group review helped you.
Also, to get more updates on Cash Forex Group reviews or other scam broker reviews, you can visit:
Visit Scams Report Twitter Page
Like Scams Report Linkedin Page
Scams Report Tumblr page