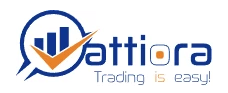 Please read this Attiora review before investing. Your investments/funds may not be secured if you are trading with this broker.
Website – https://attiora.com/
Official Address – Sydney, Australia
Warned by regulating authority – Not Recommended By Review Website Like Scams Report
Attiora Review
Attiora Pty Ltd has its headquarters on the 1st floor, The Zenith, 821 Pacific Highway, Chatswood, NSW, Australia. The location given is a fake one and the photos on the website are of a completely different company. Its phone, which is not working at present is +61 1800 952 481.
It was (because it has closed down its shutters) an MLM and investment trading company (a mixture of both). The profit made is dependent on the combined trading in all the major markets of the world.
They claim to deal in the forex, commodity, stocks, and cryptocurrency market. They claim to generate very good profits. By applying different strategies like spot trading, speculative trading, margin, and many more they claim to make a good profit.
Attiora Review: Welcome to the world of high returns
Over the last few years, we have seen many scam digital platforms, claiming to provide an opportunity for a high ROI. Compared to traditional assets, digital assets have flourished tremendously. The plus point of the digital asset is that the investor can diversify into many different asset classes with ease. Attiora was a thriving scam investment platform.
Attoria located in Australia provides its investors with a systematic way to get high profits without special skills. The digital platform uses unique trading expertise and concludes all transactions in automatic mode. The technology used by Attiora was robotic trading ICO investments for Crypto spot trading, shareholding, and venture investments.
Attiora Review: Scam Platform
The platform provides a chance for those investors who are looking for diversifying their assets across all types of cryptocurrency trading and stock trading. The approach is to capitalize on profits for the company and themselves.
To support its capitalization on profit, they work on those business areas that can bring high profit and support angel funding.
The scam investment platform consists of about thousands of trading instruments that have not the same volatile levels, many different technologies, and many top traders and professionals.
Attiora Review: Background and History
Attoria was launched on 07thAug. 2021 (when the cryptocurrency was at its peak). Joseph Moravec was the CEO of the company. Nevertheless, the head of the company was his father ZdenekMoravec. His father was the majority shareholder of the company and shoved in about 10 million for the company's development and was the manager of the investment fund.
Who can join Attiora?
To join Attiora one has to sign up and register for a personal account. An investor has to make the first investment from any of the six businesses on offer. The investor can withdraw profit daily. The main aim was to increase the capital for the company. Attiora claims to give its investors a high return investment opportunity. For affiliates and network marketers joining was free. Passive investors can join by paying $50 to $100,000,000.
Being an MLM company, it works on affiliate referral plans. It was registered basically in Australia by ASIC as an Australian proprietary company limited by shares under the name and style "Attiora Holding Pty Ltd" as on 03/02/2022.
Why avoid joining Attiora?
Attiora is a Ponzi scheme that has almost collapsed.
The website is down and is not working. The website server throws up a Cloudflare error.
The company did not provide any credible information about ownership or its executives when the website was working.
Even Facebook, Youtube, and Instagram accounts have been deleted.
The administrators have all run away and the system has collapsed. They all collected a hefty and tidy sum of money before the collapse.
Germans, French, Guadeloupe, Mauritius, and Russian were the most affected by Attiora's scam.
Most of its investment was in crypto, and it crashed badly in recent years.
Be wary of the Attiora scam, which has placed countless victims in financial misery. This Attiora review will teach you how to avoid falling prey to their misleading strategies.
The reason for Attiora's collapse was that its new affiliate recruitment dried up. Any MLM can only survive if recruits join continuously.
When an MLM scheme collapses the worst suffers, are those who are at the lowest rung of the ladder that is newly recruited affiliates.
ROI offered by the company claims is unsustainable and unrealistic.23% monthly returns on your investments.Untrue ROI.
Long back ASIC had issued a warning.
Even without knowledge and trading experience, the investor makes a profit. A very absurd claim by the company.
Attiora accepts only cryptocurrencies as a payment method, and that cannot be tracked.
Reading a review before picking any broker is a good practice. If you search on the web, you will get many negative Attiora reviews. It is clear from this Attiora review that the broker is involved in scam activities, and it is not safe to trade with this broker. Beware of the Attiora scam, which has left countless victims in financial ruin. In this Attiora.com review learn how to protect yourself from falling prey to their deceptive tactics.
At our site, https://scamsreport.net/ please read reviews on different scam brokers/companies/firms/individuals before investing. We update our review page regularly so that you come to know about different companies that are blacklisted or involved in scams/fraud on our website.
We have more than 10 years of experience in the field of funds recovery services from all types of scams like Forex trading scams, Binary Trading Scams, Cryptocurrency scams, Online Scams, Investment Scams and all other financial scams. Scamsreport is a genuine recovery organization and deploys all modern methods to help the victims of scams.
Check Scams Report Facebook Page
Visit Scams Report Twitter Page
Like Scams Report Linkedin Page
Scams Report Tumblr page